GeoPro Lone Worker Safety Solution
Protect Employees that Work Alone
GeoPro: An Easier Way to Manage Lone Worker Safety
If ensuring the safety of employees that work alone is a concern, GeoPro makes it easy. GeoPro is a complete lone worker safety solution that helps organizations more effectively monitor employee well-being and respond to missed check-in, emergency, man down, and crossed geo-fence incident alerts. Uniquely, GeoPro is compatible with a variety of satellite-based lone worker devices and a mobile app for smartphones, and is easily configured to your preferred safety procedures.
Simply set up your emergency contacts, escalation procedures and the types of safety alerts you want to monitor, and let GeoPro take care of the rest. Whether employees work within cellular coverage or the most remote places on Earth, with GeoPro you'll have a two-way system of communication and the peace-of-mind of knowing that anyone working alone can check-in, or obtain assistance in the event of an emergency -- anywhere in the world.
GeoPro is a flexible best-in-class solution that:
Provides peace of mind for lone workers and their employers
Makes it easy to check on the well-being of lone workers via a real-time global dashboard
Automates check-in schedules and reminders
Provides real-time alerts for: emergencies, missed check-ins, man-down and more
Includes expert 24/7/365 alert monitoring services, or direct monitoring options
Is easily configured to your preferred lone worker safety procedures
Supports journey monitoring and tracking
Improves decision-making and incident response
Provides secure access to incident logs and reports
Is compatible with a variety of cell- or satellite-based lone worker safety devices
Supports unobtrusive check-in and SOS via a wearable (watch, pendant or belt clip)
Is secure, accessible and Cloud-based (no software to install)
Customer Spotlight
"Ensuring safety for lone workers is a big problem for many industries."
Cory Chubb, Kruger Industries
Read More
A Turn-Key Lone Worker Safety Solution
Together with the global alert monitoring service and your choice of lone worker safety device, GeoPro is a turn-key solution that can be easily adapted to your OHS procedures, and quickly deployed to ensure the safety of lone workers.
Backed by Roadpost solution experts, we make it easy so you rest easy.
GeoPro Web Application
The secure GeoPro web app supports global real-time monitoring of the well-being of employees and can be easily configured to your preferred lone worker procedures.
Configure and assign check-in schedules
Define alerts and escalation contacts
Manage users, permissions and subscriptions
Maintain and view safety incident logs and reports
And more
Learn more
Lone Worker Safety Devices (Satellite)
Equip employees with your preferred satellite-based lone worker safety device and monitor their well-being anywhere in the world, even where there's no cell service. GeoPro is compatible with inReach, Iridium Extreme and other satellite-based devices.
Compare devices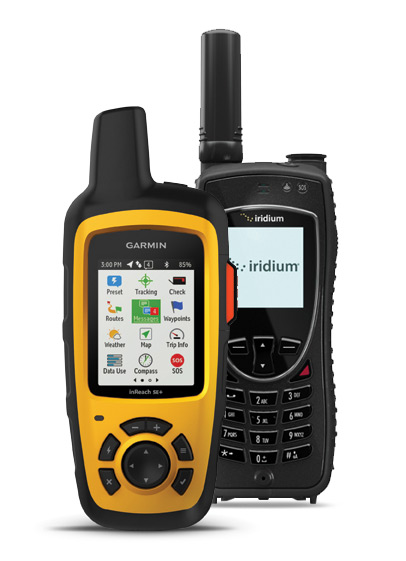 GeoPro Mobile App
For lone workers with access to reliable cellular coverage, the GeoPro Mobile App turns any smartphone into a lone worker safety device, with easy check-in and emergency alerting.
Learn more
Global 24/7 SOS Alert Monitoring
Rest easy. GeoPro includes 24/7/365 global incident alert monitoring, and response, at no additional cost. Our expert alert monitoring partner, GEOS, will stand watch around-the-clock so that you don't have to.
Alternatively:
Use GeoPro to monitor employee check-in and safety alerts in-house. The web-based monitoring dashboard provides a 360° view of employees globally and real-time incident alerting
An application programming interface (API) is available for integrating other third-party solutions